Every day, it's a habit for most of us to check on our Facebook accounts or emails using our mobile phones. Some people would use an app to get a taxi or order a pizza. Admit it! You cannot last a day without even checking your calendar or organizer app on your phone. On average, smartphone owners use 4 to 6 apps every day or at least have 1 or more game apps installed on their phone. According to statistics: In 2009, worldwide mobile app downloads amounted to approximately 2.52 billion and are expected to reach 268.69 billion in 2017. In 2010, earnings of mobile apps providers amounted to 6.8 billion U.S. dollars. This means, more and more people worldwide are enjoying the apps in the market. I believe that apps are an essential part of a smartphone, and can affect our lives in many ways. Thus, app developers find it challenging and rewarding to improve and to create interesting apps.
Overpass has created many apps which can make life easier, and here are some:
Multiple Timer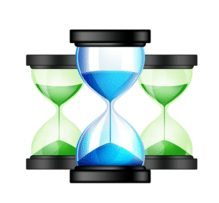 Multiple Timer is the "Ultimate Kitchen Timer", because you can keep track of many things at the same time. There is an option to start, stop and pause individual timers. You can also set different alarm bells for each timer.
Canned Text
Canned Text makes it easy to quickly copy routine text to your clipboard. You can store all your canned responses in one place and easily copy them into your emails, tweets and other correspondence.
SMS Custodian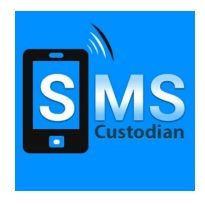 SMS Custodian is an application that allows you to send SMS messages or view your inbox and outbox using your browser. No need to register and no need to grab your phone if you're working in front of the computer.
Ear Assist
Ear Assist works like a hearing aid. This app amplifies the sound from your smartphone's microphone straight to the headphones to give enhanced hearing. It has a graphic audio equalizer to fine-tune the incoming signal.
Dive Into Silence
Dive Into Silence app is a meditation timer for the 21st century. It was beautifully designed to help in meditation. It has a selection of soothing bells to gently remind you that your meditation is up. It also includes a configurable preparation bell to give you a few minutes to setting in before meditating, and an optional white noise background track when external noise is too overpowering.
Those are just some of the apps that can make our life easier, and there are still a lot of them out there. Developers aim to deliver us the convenience, efficiency and entertainment that their apps can provide, and we should use them to our advantage. So, let us not complicate life. Let's make it easy…..with apps!.
Credits to:
http://www.statista.com/statistics/266488/forecast-of-mobile-app-downloads/ for the statistics about mobile apps downloads.