An Overview of the Filipino Language
The Filipino language has been influenced by other language groups throughout their history, as well as being influenced by each other. More than hundred languages are being spoken by the different ethnolinguistic groups of dwellers, but only 8 dialects are considered as major languages. These major languages are Ilocano, Pangasinan, Pampango, Tagalog, Bicol, Cebuano, Hiligaynon and Waray-Samarnon.
In 1937, on the Executive Order No. 134 s. 1937, the national language of the Philippines will be based in Tagalog, was officially called Pilipino in 1959, and was finally settled in the 1987 Constitution as "Filipino".
The History of Filipino
The first Indonesians are thought to have come to the Philippines in groups, beginning some 5,000 to 6,000 years ago and again about 1500 B.C. Linguistic evidence connects Tagalog with Bahasa Indonesia as having common roots, so the main root of the modern Filipino languages probably came with these people (although other groups of people are thought to have come to the Philippines much earlier). In addition, the Malay people make up the largest percentage of the population in the Philippines.
Before the Spaniards came to the Philippines, the people lived in small towns called barangays. This way of life could have had a great effect on the languages at this time. The people of the Philippines were not united under one government but were under many smaller governments, and they had many different languages and many different dialects of each language.
Interesting Filipino Language Facts:
"Filipino" is the standardized form of Tagalog, which is spoken by 28 million people as their first language, and 45 million as their second.
Tagalog" is derived from the phrase "taga-ilog," which means "from the river." It's also the word used to refer to people who live in Metro Manila, CALABARZON, MIMAROPA and Central Luzon.
Aside from Filipino, English is also considered a national language in the Philippines. Unlike other English-speaking countries in the world, however, Filipinos speak the American version of English.
Tagalog is considered a member of a Malayo-Polynesian subfamily of languages. Over the centuries, it borrowed from Malay, Chinese, Spanish and even American-English. For example, "kuya" and "ate" refer to an older brother and sister, respectively, similar to how the Chinese nickname siblings according to their birth order.
Learning Filipino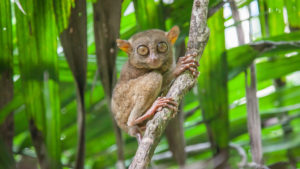 Like most languages, Filipino is ever-evolving. As long as the people of the Philippines assimilate foreign cultures into their own, what makes Filipino "Filipino" — as opposed to just "Tagalog" — will change as well. Even though any English speaker can get by in the Philippines just fine, learning basic Filipino phrases will get you a long way in this country.
Learning Filipino with Overpass Apps
No matter how hard the language is, Overpass wants to make it easy for you.
Learn Filipino Bubble Bath Game makes learning Polish easy by playing a game while you learn and enrich your vocabulary. The game is divided into 63 categories and contains over 600 Filipino words and phrases. So whether you want to teach your kids Tagalog or are planning a trip to the Philippines, this language game is for you.
Discuss your Idea
You can also contact us by filling in our web form.We would love to hear from you.