Ear Assist amplifies sound from the microphone straight to your headphones to give enhanced hearing.
Ear Assist amplifies the sound coming through your phone microphone straight to your earphones. To fine-tune the incoming signal, use the graphic audio equalizer.
Just point your phone's microphone towards what you want to listen to.
Download
Ear Assist: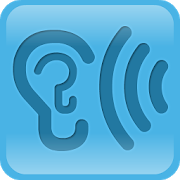 Are you looking to create something similar?