If there's one thing we love more than apps, it's different cultures. We have a tonne of language games helping people learn languages from all over the world.  In this series, we look at some of the locations that fascinated us so much that we created language games for them. They are helpful for students, teachers, and travelers.  In the last article of the travel series, we looked at the Philippines. This time, let's take a look at Spain.
Spain is a sovereign state situated on the Iberian Peninsula and is the largest country in Southern Europe. It's one of history's first global colonial empires which resulted in a vast linguistic legacy to over 500 million Spanish speakers. Thus Spanish is the world's second most spoken first language.
Aside from a vast number of Spanish speakers, Spain is also rich in customs and traditions depicting a colourful culture. Here are some of them:
Bullfighting
Bullfighting is a very controversial tradition in Spain. It's a weekly sport where 3 matadors fight a bull to death and whoever kills the bull can take home the bull's ear.
Flamenco
Flamenco is a professionalised art-form that refers to musical traditions and includes singing, guitar playing, dancing, vocalisations, hand-clapping, and finger-snapping. It is declared by UNESCO as one of the Masterpieces of the Oral and Intangible Heritage of Humanity.
Siesta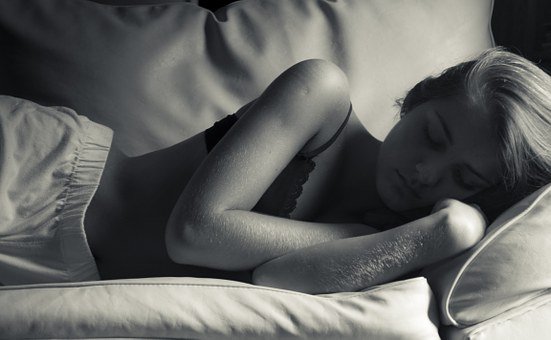 Siesta is the traditional sleep of Spain. It is short nap taken after lunch, so expect that stores and other establishments are closed in the afternoon for their siestas.
La Tomatina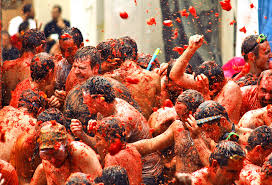 La Tomatina is one of the most famous festivals of Spain. It is celebrated yearly in the Valencian town of Buñol where participants throw tomatoes and get entertained by tomato fight which usually lasts for an hour.
Fiesta
Every town has a local fiesta which includes eating, drinking and dancing. "Fiesta" (which is the Spanish word for "festival or party") is being held to commemorate a patron saint of the local parish of an area. The picture above shows Spanish women wearing costumes for the "Falles" which is a traditional celebration to commemorate Saint Joseph.

Those are interesting Spanish traditions, and there are more to discover once you experience living or travelling to Spain. However, before you think about that, isn't it nice to learn their language first?
Overpass Apps offers a wide variety of games and apps to help you learn Spanish words and phrases. Each one can make learning the Spanish language fun for you.
Spanish Bubble Bath is a simple game that allows you to increase your skills in 12 language categories. Each category contains 10 increasingly-challenging levels. The bubbles contain Spanish words and phrases and you must pop the bubbles by selecting the right translation.
Learn Spanish with a game from the International Language School for Secret Agents! You will be presented with 12 categories focusing on different areas of the language– ranging from numbers to phrases. Each category has 10 levels that you should master. You learn Spanish on the shooting range. Each Spanish word rises in your sites, and you must shoot each word before it gets away. Let too many get away and you fail the level. Shoot them all, and you unlock the next level.
Stop the Venezuelan president's assassination in Caracas. In 10 levels of increasing difficulty, you will learn Spanish vocabulary like never before. Play the game and learn Español fast.
Master the beautiful but difficult Spanish language the fast and easy way by competing against learners from across the globe in leaderboards. Double the fun by adjusting speed levels and audio settings. Spanish Flash Quiz has over a hundred essential Spanish words and phrases, paired with an engaging, yet recognisable sound to get you started along the path to Spanish language proficiency.
Download them all for free and let us know about your experience, so don't forget to leave a review.
Enjoy learning the Spanish language!
¡Disfruta aprendiendo el idioma español!
If you have insights or comments about the article, please leave a comment below.
Please don't forget to like us on Facebook, follow us on Twitter & Instagram,  and subscribe to our YouTube channel — A Minute Of Overpass.