If there's one thing we love more than apps, it's different cultures. We have a tonne of language games helping people learn languages from all over the world. In this series, we look at some of the locations that fascinated us so much that we created language games for them. They are helpful for students, teachers, and travellers. On the last article of the travel series, we looked at Spain. This time, let's take a look at Sweden.
Sweden is located in Northern Europe and the 7th richest country in the world which explains why the Swedish people have a high standard of living. A lot has been written on why they prefer to move to Sweden, and I have compiled them for you. Let's take a look at those reasons and see why they love Sweden.
1 Swedes love drinking coffee while bonding with friends, colleagues or family. They call this coffee break "Fika" and is often accompanied with cinnamon buns and other pastries.
2 Parents are entitled to 480 days of paid parental leave and workers enjoy 5 weeks of paid vacation leave.
(Let's move to Sweden now!)
3 No need to buy bottled water because you can drink the water straight from the tap since it is tested clean and fresh. It saves your money!
4 Education is free for citizens of the European Union, or EEA country or Switzerland, and taxpayers fund their healthcare system, so citizens do not need to pay much.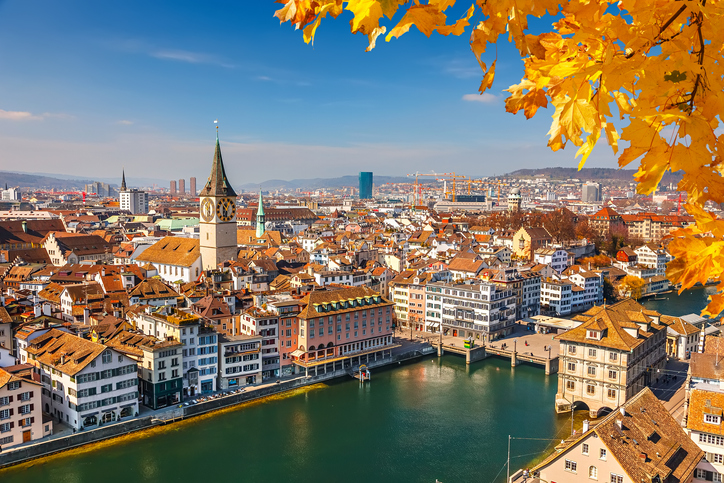 5 Employers support their employees on having a balanced lifestyle. They encourage employees to exercise by giving them subsidised gym membership. They allow employees to travel and provide them with free tickets to events. Moreover, more perks to keep employees happy and satisfied.
6 Swedish people are serious about gender equality which makes Sweden as the 4th most equal country in the world.
7 Sweden is rich in remarkable ancient and modern architecture like Västra hamnen and Icehotel Jukkasjärvi.
8 Winter in Sweden is cold and beautiful.
9 Summer in Sweden is hot but amazing.
10 Sweden got one of the fastest internet connections in the world, and it is affordable.
11 Public transport in Sweden is widespread and available 24/7. They also have stunning underground stations.
12 If you live in Sweden, you'll get to see more of this!
(The northern lights, or aurora borealis)
Those are pretty good reasons why you will fall in love with Sweden. Aside from that, Swedes are ranked as the 5th happiest people in the world, and Sweden is the 4th best travel destination. However, would it be cool to learn the Swedish language first before you plan your trip to Sweden?
Overpass wants you to learn Swedish easily while enjoying a game, so we have come up with Swedish language learning apps which are all for free.
Swedish Bubble Bath is a simple game which gradually lets you start learning Swedish words and phrases. You start off with a 50/50 guessing chance on easy topics. You watch 2 bubble float into the air, and you hear a Swedish work spoken when you select one. Then you have to choose the button on either side which correctly translates the spoken word. You start out guessing, but soon start making selections based on your recognition of the spoken or read Swedish.
You will be presented with 12 categories focusing on different areas of the language– ranging from numbers to phrases. Each category has 10 levels that you should master. You learn Swedish on the shooting range. Each Swedish word rises in your sites, and you must shoot each word before it gets away. Let too many get away, and you fail the level. Shoot them all, and you unlock the next level.
Swedish Spy is a language learning game that uses a unique approach to learning the Swedish language. Acquiring new words and expressions has never been this much fun. Play the game and learn Swedish quickly. Embark on a very exciting, highly classified mission that will take you to several cities across Sweden to save the Swedish president and the world.
With Swedish Flash Quiz, you'll master hundreds of the most frequently used words and phrases in the Swedish language right on your Android device! The app is perfect for travelling and serves as a mini travel guide with practical Swedish words and phrases and works even without Internet coverage. Learn Swedish with audio recordings of a native Swedish speaker, and so you can become proficient in perfect pronunciation anytime, anywhere.
Download them and let us know how it goes. Enjoy learning the Swedish language!
See you in Sweden!
Vi ses i Sverige!
If you have insights or comments about the article, please leave a comment below.
Please don't forget to like us on Facebook, follow us on Twitter & Instagram,  and subscribe to our YouTube channel — A Minute Of Overpass.